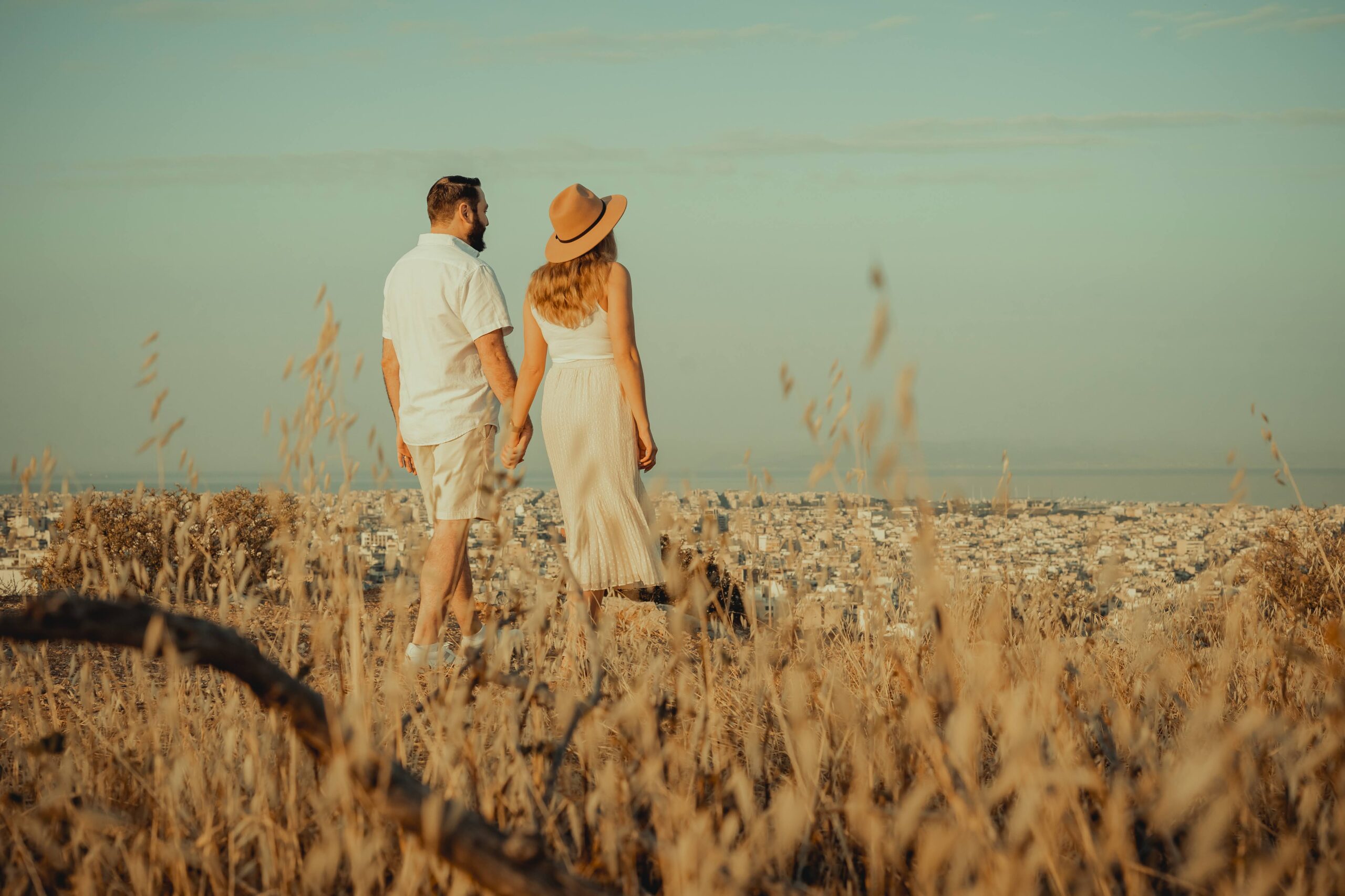 You said YES to the engagement, YES to the wedding, and YES to the honeymoon – now it's time to say YES to the honeymoon photoshoot! 
Embarking on the journey of marriage is a magical experience, and what better way to immortalize those post-wedding bliss moments than with a honeymoon photoshoot? Saying "yes" to this enchanting opportunity can transform your once-in-a-lifetime trip into a visual love story that lasts forever. In this blog post, we'll explore multiple reasons why a honeymoon photoshoot is a trend you won't want to miss out on, as well as how you can find a photographer.
Reasons You Should Schedule a Honeymoon Photoshoot
Preserve Precious Memories:
Your honeymoon is a unique chapter in your love story, filled with laughter, joy, and shared adventures. A professional photoshoot captures these precious moments, freezing them in time so you can relive the magic whenever you want. From romantic sunsets to stolen glances, each photo becomes a cherished memory. 
Celebrate Connection:
A honeymoon photoshoot isn't just about striking poses; it's about celebrating the connection you share as a couple. Professional photographers specialize in capturing the genuine emotions and subtle nuances that make your relationship special. These photos become a tangible reminder of the love that brought you together.
Our photographer even went as far as photographing us holding up a picture of our cat – a true family photo!
Destination Perfection:
Whether you're exploring the bustling streets of a European city or relaxing on a tropical beach, your honeymoon destination provides a stunning backdrop for your photos. Documenting your love against these scenic vistas adds an extra layer of beauty to your images, creating a visual narrative that reflects both your relationship and the unique charm of your chosen location.
Create Wall-Worthy Art:
Imagine adorning your home with breathtaking images of your honeymoon. A well-executed photoshoot not only captures your love but also transforms into wall-worthy art. Displaying these photos in your living space allows you to share your love story with friends and family, turning your home into a gallery of your most cherished moments. We have hung up two of these photos on our living room gallery wall, and more will be included in our annual holiday card.
Reduced Stress Experience:
Planning a wedding is no small feat, and your honeymoon is a well-deserved break. A professional photoshoot takes the stress out of getting photos together, let alone capturing the perfect moments. With a skilled photographer guiding you, you can focus on enjoying each other's company while they work their magic behind the lens. If you're uncomfortable in front of a camera, they can help you relax and ensure you are posed well.
Social Media Sensation:
In the age of Instagram and Facebook, sharing your honeymoon photos is a fantastic way to let your friends and family join in on the joy. Professionally shot images not only look stunning on your feed but also serve as a timeless testament to your love, garnering likes and comments for years to come.
Saying "yes" to a honeymoon photoshoot is an investment in memories that will last a lifetime. From preserving the magic of your honeymoon to creating beautiful art for your home, the benefits are endless. So, as you plan your post-wedding getaway, consider adding a professional photoshoot to your itinerary — because some moments are just too beautiful not to capture. 
My knock-off Amazon ring really shines!
All photos by Stefanos Symeonidis (Athens, Greece)
How Do I Find a Photographer in Another Country?
Great question! There are multiple different ways to finding a local photographer to document your honeymoon.
AirBNB Experiences  – Go onto AirBNB.com and search under Experiences, just as you would for accommodation. You'll find there are lots of locals offering unique experiences to do in their town – from cooking classes, unique tours, to photoshoots. Of course, options will vary on location. We actually found our photographer using this method. He was simply amazing. It was more than a photoshoot, it was a photo tour. He spent 4 hours with us, taking our photos in different locations around Athens and telling us all about the fascinating history of where we were. We even got to sit with him for a coffee and a bite to eat. Learning about other cultures first-hand has always brought me a lot of joy, so this was experience was perfect. 
Flytographer

– Local photographers register with

Flytographer

to show up in their database when you search for specific dates and locations. Pricing is set by Flytographer as a company and the photographers will get a portion of the fee. This is typically more expensive than finding someone on AirBNB.

Search Engines – If you search for something like "Athens Photographer" (or whatever your honeymoon destination is) you should find personal websites for local photographers. When you find one whose style you like, you can inquire on their website and see what their hourly rate would be. 
Before picking a photographer, be sure to consider the amount of time they are giving to you, the number of photos they will provide, whether or not the photos will be edited, and how long it will take them to deliver the photos. Also, make sure you like their general style before committing! 
I enjoyed this experience so much it makes me want to hire a photographer for every big vacation, especially after we have kids. I just think it is a fantastic way to document your time in a new country and have awesome photographs for your wall/holiday cards. I do think we were lucky that it was a more affordable thing to do in Greece than it probably is in other countries, so I recognize it might not always be accessible for every vacation, but I can dream. 🙂
Planning a honeymoon? Be sure to check out our Honeymoon Planner to keep your trip organized!
Have any advice to share regarding honeymoon or vacation photoshoots? Share your thoughts in the comments below!