Choosing a dress is one of the biggest decisions you'll make when planning your wedding. Do you want to go classic? Boho? Simple? Detailed? Do you want to have long sleeves? No sleeves? Be tea length or short? Don't even get me started on silhouette. There are so many, too many, options to consider.
The most important question you have to ask and answer yourself when shopping for your wedding dress is:
DO I LOVE IT?
Who cares what your best friend thinks? It doesn't matter what your mom thinks. What matters is what YOU think. Be true to yourself and you'll have no regrets.
In this spirit, I'm going to share some really amazing floral wedding dresses that I adore. The women who choose these dresses in real life are 100% themselves and don't succumb to the industry expectations of what you should wear. They didn't listen when their mom said they wouldn't look like a "traditional" bride, but that's not what they're going for.
This wildflower dress is so whimsical.
Wow! Talk about a showstopper! I've got such a thing for Marchesa everything.
Imagine going to a winter wedding and the bride walks down the aisle in this dress. *Jaw drops*
Maybe you want a traditional bridal gown but also want a unique accessory to stand out. Enter this cottagecore wildflower veil!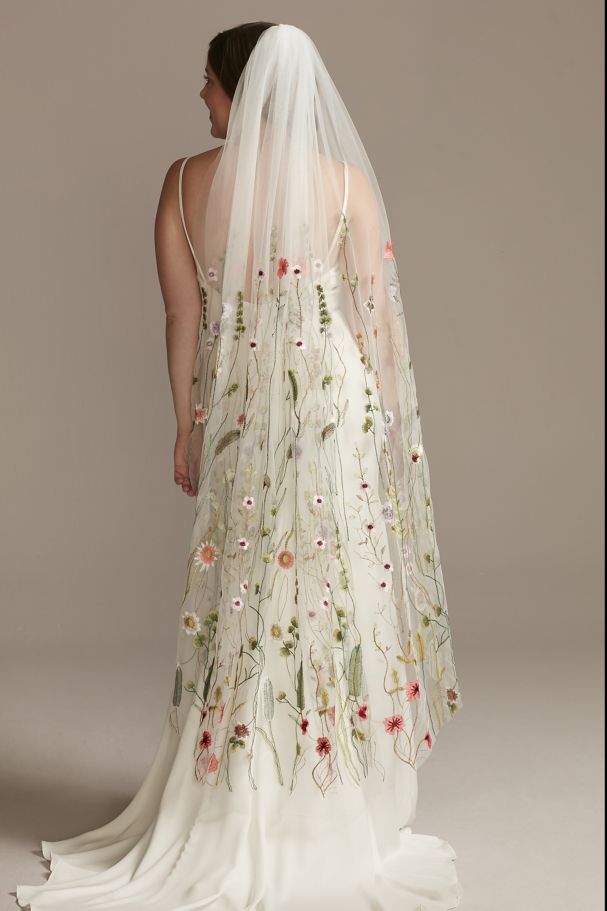 These were just gorgeous. Looking for some bridal gown inspiration for yourself? Be sure to check out our wedding inspo page!